Drama was witnessed at Express area Mombasa County after an Mpesa lady who was walking by the highway was shot dead by two  thugs who stole her bag.
According to a cctv footage that has been circulating the social media the young lady identified as Winnie Ombese met her death after two thugs who were on a motorcycle shot her.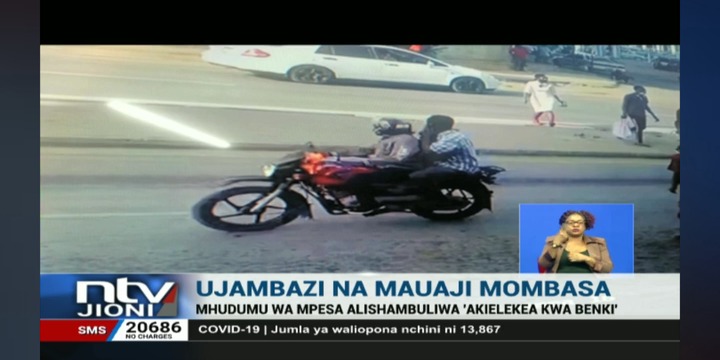 The thugs later escaped with the bag that Is alleged to have been holding all the money from her Mpesa business. The lady however lies in a pool of blood as men who were operating some tuk tuk in the area surround the scene as they try to save Her life.
Sources have it the young lady lost her life at the scene, police officers who toured the area obtained the cctv footage that is said to guide in the arrest of the said criminals.