Nation FM presenter, Cate Rira, aired  her thoughts on  controversial gospel musician Bahati's  new song with popular gengetone musicians Boondocks .
Rira called Bahati saying that he was promoting mediocrity in the music industry after he featured in a controversial song with secular Gengetone artists Boondocks Gang.
The song, Taniua  was shot in a church  with Bahati dressed as a priest.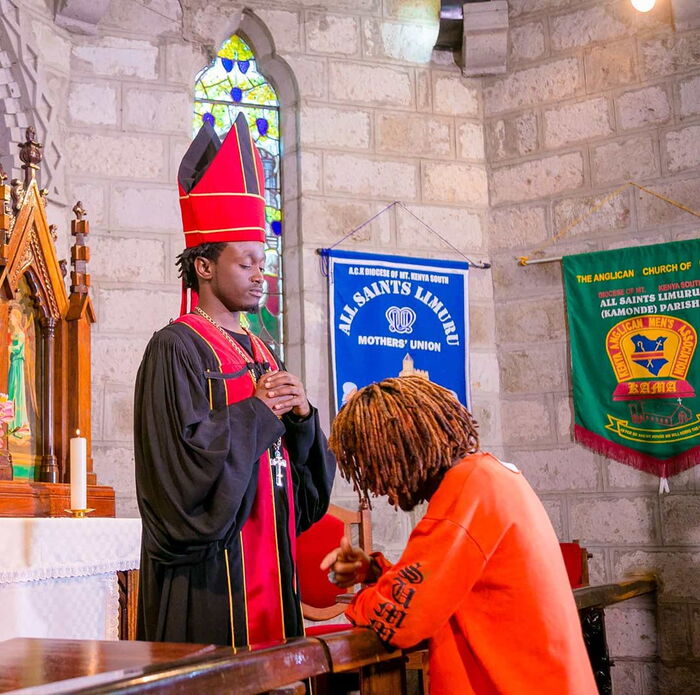 "Listen, people. Bahati first of all, to me, this is a bunch of nonsense and that's the truth. If you feel hurt, take up the issue with someone else. I want to tell people in our industry that this and I say it with so much passion is the reason why our industry will never grow. We have allowed mediocrity to surface. This is mediocrity.
"I have no problem with Gengetone. I don't. It is good. In fact, I love it. I dance to the music. But while you can't use effort to bring out something or even speak the real gospel is pure backwardness," Rira lashed out.
The radio host further urged her fellow presenters not promote such content.
"I know Mambo Mseto under Willy M Tuva will promote it, Jalang'o  will promote it too and by the way, shame on you for doing that. You are the reason as to why our industry will not grow," Rira lashed out.
The radio host further stated that she will call Bahati for an interview.
"If something is mediocre, stop elevating it. I want to call Bahati for an interview here so that he can explain to me why he is releasing such content he thinks that it's good to broadcast. For producers, why are you allowing mediocrity? Let us not allow this," Rira retorted.