The National Police Service Commission has come out to defend a police officer who had been accused of pick-pocketing his boss at Ikanga airstrip in Voi during the dramatic arrest of Nairobi Governor Mike Sonko.
The alleged act of pick-pocketing was captured in a video that was widely shared on social media.
In the video clip, the officer dressed in jungle green uniform acts in a manner that appears as though he has picked something from the senior officer who appears startled but continues to monitor the Sonko arrest drama.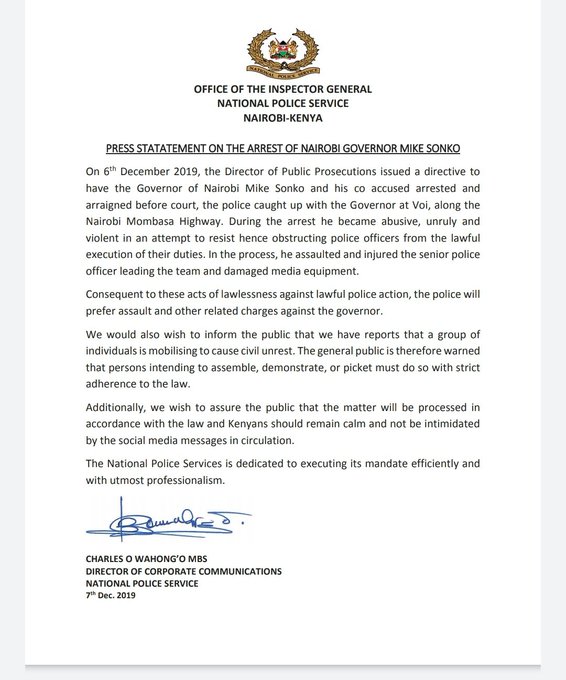 "The video clip doing rounds on social media highlighting what appears to be an act of pickpocketing by a police officer is a misrepresentation of facts and untrue.
"The Officer in Charge of Traffic Voi has confirmed that he was not pick pocketed. Equally, the police command in Voi has confirmed that the officer in question is disciplined and of high integrity," said the police service in a statement on Sunday