Six elephants have fallen to their deaths in Thailand while trying to save each other from a  waterfall in Thailand's Khao Yai National Park.
According to a report by BBC,officials in the park confirmed that the incident occured after a baby elephant slipped over the waterfall commonly known as Haew Narok (Hell's Fall). Which has a history of similar events.(A herd of eight elephants died after falling in 1992, in a case that brought national attention.)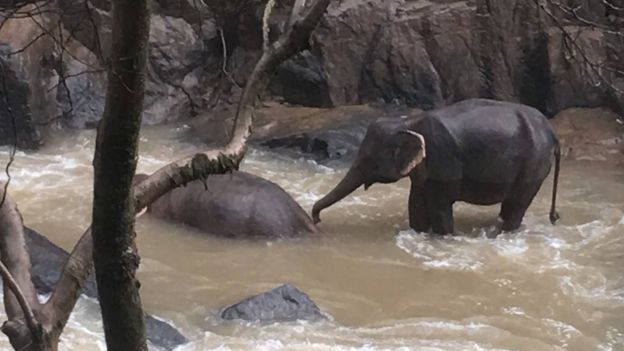 The body of the three-year-old elephant was spotted near the base of Haew Narok, and five others were discovered nearby.
Khanchit Srinoppawan, chief of the national park, told the BBC two other elephants were also found struggling on a cliff edge nearby, and have been moved by Thai authorities and they are being monitored.